Circle of Friends Preschool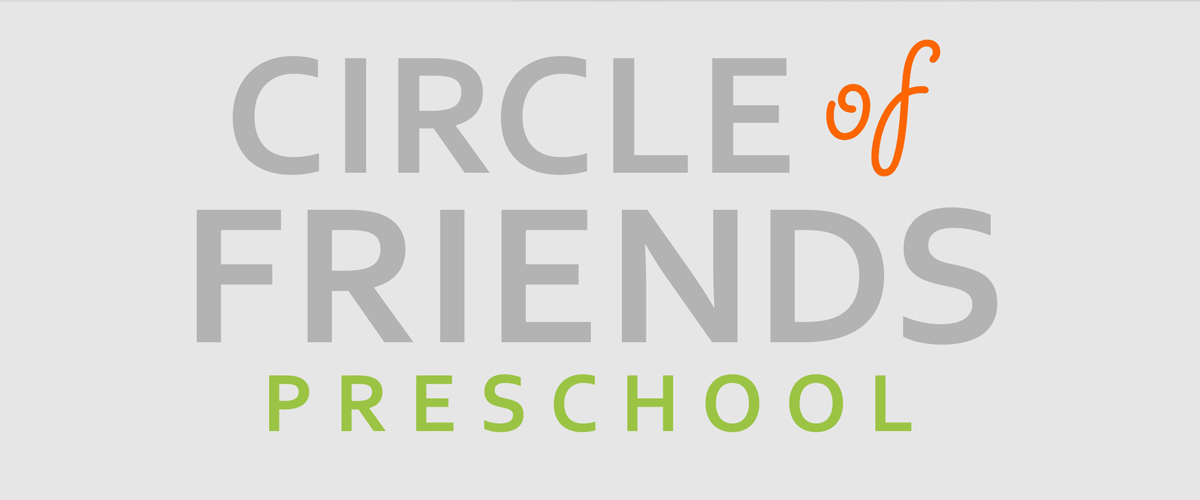 Circle of Friends play-based classrooms use a child's natural inclination to play as the method for learning. With a combined focus on academic, social, and emotional development, we emphasize the learning process and whole child development. Through developmentally appropriate materials and experiences, children actively master skills and develop their sense of wonder, inquiry, and creativity. Our teacher to student ratios are set lower than state standards, allowing teachers to build relationships with each unique student.
For more information or to schedule a complimentary tour, call 636.394.6867 or email [email protected] today.
---
We invite you to get to know our preschool and the class options we offer. We encourage you to schedule a tour of our preschool to get a feel for our school and let us answer any questions you may have. When you have made your decision, we register children for preschool in person at the Preschool Welcome Desk.
To Apply
A completed Registration Packet is needed for each child, including the Registration Form and Notice of Parental Responsibility. These are also available at the Welcome Desk.
For children new to the school, please bring a birth certificate or passport to registration in order for verification of the child's birthdate.
A non-refundable Registration Fee of $100 for the first child and $75 for each additional child, along with the last month's tuition, is due at registration. This can be paid in person by cash, check, money order, or credit/debit card at the Welcome Desk.
---
School Schedule
Circle of Friends Preschool runs mid-August to mid-May, including Christmas Break and Spring Break. In June, we offer our half-day Summer Imagination Camp.
---
About Our Classes
Four & Five Year Olds
Our Fours & Fives friends explore reading sight words, journaling daily, addition and subtraction concepts, and use the scientific method.  Our Four & Five Year Old classes emphasize providing the necessary academic, social, emotional, and physical foundation for our students to enter kindergarten confidently and successfully.
Three Year Olds
Our Threes Classes explore literacy, math, and science concepts both independently and collaboratively in fun, meaningful ways. Our Threes friends can often be found helping around the school, caring for our gardens, or delivering special treats to the staff throughout the church.
Two Year Olds
Our Two Year Old classes offer students a chance to grow and learn not only socially but academically as well. Our Twos friends continue to practice our social skills, independence, self-help skills, and academic foundations.
One Year Olds
In our One Year Old Classes we emphasize social and emotional growth as much as physical milestones and academics.  Most importantly, our One Year Old Classes class is a chance for our friends to create a positive foundation for a life of learning!
Music & Movement
Every class attends Music and Movement Class every day. Through our music program, students grow in community, musical knowledge, and personal confidence. Music unites us and shapes us, especially at Circle of Friends.
Learning Studio
Families with 3, 4, and 5 year olds have the opportunity to explore science, math, language, art and more beyond the regular classroom day in a project based learning environment. Engaging in collaborative learning, students go deeper into a topic of interest or question, whether it is writing their own book in the style of a favorite author or illustrator, developing their own game and teaching their friends how to play, or exploring how things work.
---
Get to know our team of phenomenal teachers and administrators at Circle of Friends Preschool.
129 Woods Mill Road,
Manchester, MO 63011
Phone: 636.394.6867
Fax: 636.394.4662
129 Woods Mill Road, Manchester, MO 63011 - Phone: 636.394.6867 - Fax: 636.394.4662
Share this: