Speak up for those who cannot speak for themselves;
ensure justice for those being crushed.
Yes, speak up for the poor and helpless,
and see that they get justice.

Proverbs 31:8-9 (NLT)
United Methodists have a rich history and concern for social justice. Inspired by Jesus' ministry to the poor and marginalized, we continue the work of John Wesley, our founder, who advocated for issues such as prison reform, human rights, the end of slavery, labor justice and the humane treatment of animals.
The Social Justice Ministry of Manchester UMC works to create awareness and action that addresses the root causes of injustice in our community and beyond and then uses our influence and voices to change systems for the better.
Under the umbrella of the Social Justice Ministry, there are five ministry teams. The separate ministry groups meet independently and collectively to engage the congregation and surrounding community in learning opportunities, dialogue and offsite action opportunities.
For more information about the social justice work that occurs at the Missouri Conference Level, click here.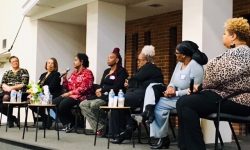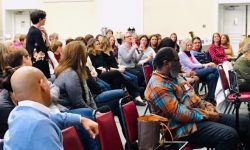 The Racial Justice Team hosted The Ethics Project's Mother 2 Mother panel discussion, January 27, 2019.
Social Justice team members participated in Operation Clean Sweep in the city of St. Louis.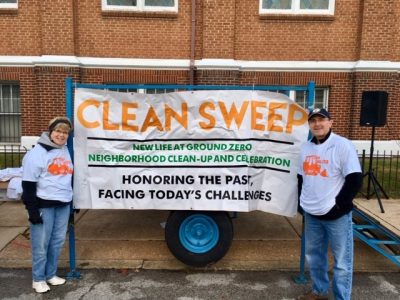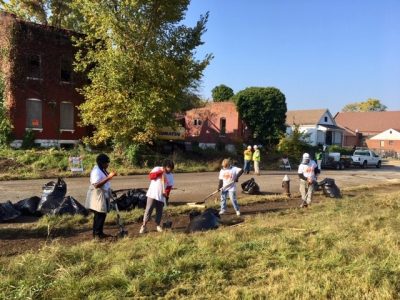 Missouri Conference Social Justice News
At the national and worldwide connectional level, Manchester UMC utilizes resources from the United Methodist Women, https://www.unitedmethodistwomen.org/about  and the United Methodist General Board of Church and Society that is dedicated to the work of living faith, seeking justice, and pursuing peace.  The Church's specific positions on more than 30 social justice issues can be found online and include the categories of Civil and Human Rights, Economic Justice, Environmental Justice, Health and Wholeness, Peace with Justice and Women and Children https://www.umcjustice.org/.
If your passion for doing God's work extends to building relationships, being a change-maker and advocating for others, join the Social Justice Ministry Team.  Our work starts here, but extends beyond our walls to make our world a better place. 
To get involved, please contact Social Justice Coordinator,