Youth Music
Cantate (Youth Choir)
Cantate is open to ALL the youth of the church in grades 6-12.  No audition or previous choral experience is necessary.  We rehearse on Sundays during the school year and sing in Sunday morning worship services on a regular basis, in addition to other performances within the community.
Look for our 2018-2019 rehearsal and performance calendar this fall!
Director
Our Mission
Proclaiming the Word of God in song through musical excellence.
When We Meet
Cantate meets on Sundays during the school year (September-April) from 4:00-5:00p.m. in the Music Room.
For more information on joining us, please fill out the form below!
[ninja_form id=24]
Youth Worship Band
When We Meet
Sundays during the school year from 5:00-6:00pm in Room 129
Grades 6-12 are welcome to join!
Register for the 2018-2019 school year now! Rehearsals start September 9th! If you would like to join this fun group, please contact Kiersten Rose at 636-200-4717 or [email protected]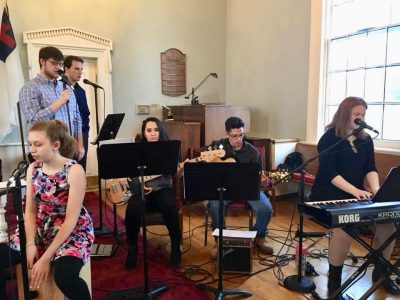 IMPORTANT: Please complete one form per person.
[ninja_form id=40]
Share this: